Best Working Natural Winter Care Tips for Dry Skin
Winter has already set in and it is time for people to start worry about their skin. Dry skin is a problem that many people face throughout the year. But when the winter sets in, the air becomes drier and it takes away all the moisture from your skin. This makes the dry skin problem much worse during the season. It is a matter of concern for people of all ages and with all skin types.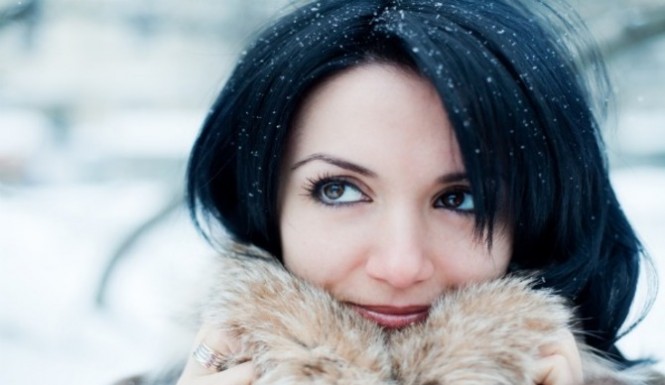 For some people, the effect of winter on their skin will not be too much. But for some others it can be a bit harsh. Dry skin people often have to go through itchiness, roughness, redness, flaky or cracked skin, which would be painful to go through. Cracked heels are a major problem faced by people during the winter. It pains a lot when you walk or put your socks on. A little extra care for your skin during this season can help you prevent all these problems associated with skin during winter. The following tips might help you keep your skin protected from the harsh winter season and can help your skin remain soft and supple.
Cleanse your skin regularly:
Cleanse your skin once in a day. You can choose cleansing milk for doing that.
Two types of face washes are available in the market – gel based and cream based. If you have dry skin, it is suggested that you go for the cream based ones compared to using the other.
Hydrate yourself regularly:
You might not feel the thirst to have lots of water during winter season. But this is a death trap for your skin. During winters, moisture evaporates from the skin and makes it more dry and cracked. Drinking lots of water is the only way to prevent dehydration of the body, and especially your skin.
Before choosing any product for your skin, you should understand what kind of product suits your skin type. If you have an oily skin, then you should go for water based products for your skin care. If you have dry skin, then oil based products are good for your skin care. But special care is required for dry skin. If you have dry skin, then use cream foundations before makeup since your makeup is supposed to be oil based. Makeup is good for dry skin, but it is better to avoid compacts.
Your skin requires a little bit extra pampering during winters. Wash your face regularly with lukewarm water and pat dry your face with a towel.
Moisturize your skin regularly:
The best and the most important way to take care of your skin. Regular moisturizing of skin is very essential, especially during winter. To keep your skin hydrated and to maintain the moisture level of your skin, go for a good moisturizer with herbal ingredients and natural oils. During winters, it is better to opt for oil based moisturizers compared to the water based ones.
Oil free soaps and shower gels are a big "no no" for this season. This is because they can make your skin drier. Use only soaps with moisturising cream in it. You will find plenty of them in your supermarket.
Avoid scrubbing and using other rough treatments on your skin during this period. Scrubbing and the use of loofahs and bathing sponges must be avoided during winters because it leads to high chances for the oil to get extracted from your skin. All of you will love to have a hot water bath during winters. But it is suggested to avoid that too, for the same reason. Have your shower with a few drops of natural oils in the water, and moisturize your skin immediately after shower to avoid dryness.
Use petroleum jelly or any good body lotion regularly to lock the moisture in your skin. Petroleum jelly or Vaseline can help in avoiding skin cracks. It is suggested that you apply them on your hands and legs twice a day or use a good body lotion instead.
Some more tips that might help your skin stay healthy during winters:
Go for oil based skin care products. Check the ingredients of the skin and beauty care products before you buy them. If they contain jojoba oil, almond oil, shea butter, olive oil or grape seed oil, pick it up and use it for your skin care.
You will love to sit near a fireplace and get some heat during winters. But, it is better to avoid extremely heated areas. Just make sure not to lay or sit near a fire place or a heater. This is because doing that will take away the moisture from your skin. This will make your skin more flaky, cracked, and rougher.
Avoid using any product that will strip down moisture from your skin. The winter climate is already making your skin vulnerable to loss of moisture.
Bonus Winter Skin Care Tip:
Use this simple trick to take care of your skin during the winters. Take equal amounts of glycerine, rose water, and lemon juice in a small bowl. Mix them all together and apply on your face. Leave it on for about 20 minutes to half an hour and then wash off using lukewarm water. Do not use soap on your face. Pat dry your face to see your skin get smooth and hydrated.
Apply this solution on your skin every day to keep your skin protected all through the winter season. You can also use it on your hands, legs, feet, cracked heels, and other dry areas. You could make a larger amount of the solution and store it in a bottle to use daily.
Try using these tips on a regular basis and let your skin get through this winter healthy naturally.