How to Use Honey for Dry Skin Problems: Simple Tips
Honey as always is a favourite ingredient for women. Since olden times, it has been used extensively for skin problems. Not only this, it has also been used to enhance the quality of the skin. Honey is an antiseptic and has many medicinal properties. This makes it as one of the most sought after product. You will find its use as a skin care product.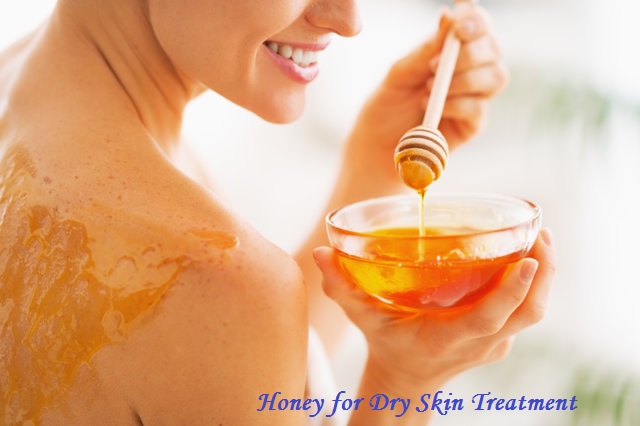 If you are doubtful about the benefits of honey, just take one or two teaspoons of honey and apply it on your face. Leave it for a few minutes and then wash off with water. You will see how soft and glowing your skin becomes. It is all the more beneficial if you have a dry skin. So, include honey in your regular skin care routine.
When you apply honey, it helps your skin to retain its moisture and quality. Thus is helps in reducing dryness of the skin and make it less itchy or red. If you are using honey on a regular basis, then you are surely going to benefit from it within a week. It will shed away all the dry patches and dead cells. It is many a time used as an anti-biotic. This means that it keeps all the skin infections away and gives you a clean and supple skin.
Honey Tips for Dry Skin Patches:
Honey Exfoliation:
Honey has certain properties which helps your skin to exfoliate well. If your skin is extremely dry then you should surely make this exfoliator. This will give you amazing effects. Such natural products don't harm your skin in any other way. It gives you an instant relief from the dead cells and patchy skin. Take 2 egg yolks and two spoons of honey. Mix it well. Apply all over the face especially on the affected areas. Keep it on your face for half an hour. If you are working on the dead cell then warm the mixture and then apply so that dead cell are removed instantly.
Natural Honey Moisturizer:
If your skin is extremely dry then try out this natural honey moisturizer which will work wonders for your skin. Take honey and shea butter in equal quantities and massage your face with this mixture. It can also be applied on the whole body. One more option is to take honey and cocoa butter in a bowl in equal quantities. Add Olive oil and lavender oil to it in very small quantities. Mix all the ingredients well and then apply it on your face and all over the body. This mixture can be stored in a dry place, so that you can take a portion of it and warm it a bit when you want to use it. It is that simple. It is recommended that this mixture shouldbe used after you take bath. The effect will be more then. Keep it for about half hour and after that you can wash it off. Use a smoothing face wash or simple warm water to remove the mixture from your skin and get a glowing skin instantly. Honey has some good properties which helps the skin to lock the moisture and retain its charm. You will feel fresh and your skin will be soft and supple.
Honey Mask:
You must have seen that many of the face wash have honey as one of the ingredient. If you are buying such products then you can make your own honey face scrub at home. This will cost you less than any other market product. Take olive oil and lemon juice in equal quantities. Add a bit of brown sugar and honey. Apply this paste on your skin and keep it for a few minutes. This mask will be perfect for skin as it removes away all the dead cells and gives your skin a fresh and brighter look.
Honey Scrub:
Do you spend thousands of bucks in spas and skin treatment centers? This is no more required as we have come up with sweet heart chocolate and honey scrub. This is an awesome body scrub which sheds away all the dead cells of your body and helps you to keep your skin well hydrated. This scrub will save you from the high costs of spas. Take two large cups of honey and add grape seed oil to it. Mix it well and then mix unsweetened chocolate to it. Make sure it is finely grated. Don't grind the mixture. It is good if you can see some granules. It will help the scrubbing process even more. Mix the ingredients well and don't add water to it. Let it be bit thick to get most of the benefit from it. Add kosher salt to it if you are able to find it in any store. Now scrub this mixture throughout your body on all the parts. Continue scrubbing for some time and then keep it for about fifteen minutes. Then take bath and remove all the scrub from your body to get an awesome skin instantly.
The four of the important use of honey mentioned above are excellent in daily care of the skin. You can make use of these awesome masks anytime as they are very easy to make and all the ingredients required are easily available in nearby stores. So make the most of these honey masks and toners. It will surely help to save your money. Other than this, you will also be saved from the chemicals used extensively in company products.
The most important benefit is that you will get the skin you have always desired. Soft and supple skin is something every girl wishes to have. So go out and buy a bottle of honey to use it for your skin. Start treating your skin with these cost efficient and natural scrubs and toners.