Party Hairstyles for Long Hair: Cute and Gorgeous
When you have long hair, you find it a bit confusing to choose the right hairstyle for parties. There are many hairstyles for long hair. All that you need is some hairstyling tools. Depending on the hairstyle you are creating, you will need a mousse, iron, dryer, brush or artificial flowers. These hairstyles are easy to do and are modern and sleek.
Easy DIY Party Hairstyles for Long Hair at Home:
Bouffant Ponytail: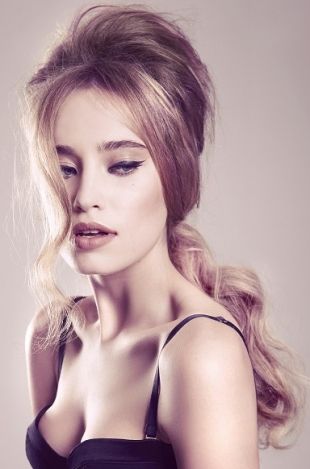 Bouffant hairstyle with smoky eyes can make you look sexy. Paris Hilton has flaunted this hairstyle many times and this has highlighted her bone structure in a better way. To get this look, pull back the top section of your hair from your crown and then backcomb your hair by using a soft teasing comb. Brush your hair back and cover the teased sections. This creates a bouffant. Tie your hair in a ponytail and add hairspray to keep your hair in place.
Braided Bun:
This hairstyle is very suitable for women with long and thick tresses. To get an immaculate finish, you can take the help of a stylist. Pull out neat sections of hair from the sides and intertwine to form a braid on either side. These braids are then gently pulled back and tied at the back to form a bun.
Fringe and Curls: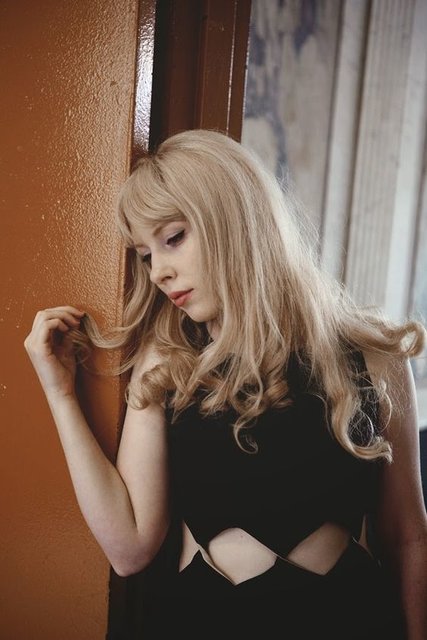 Lea Michele looked very pretty with her brunette ombre long hair in softly messy and choppy bangs. This hairstyle frames the face and flatters your features. It is easy to create and you can do this hairstyle on any kind of hair. This party hairstyle is one of the best for long hair.
Long Wavy Hairstyle: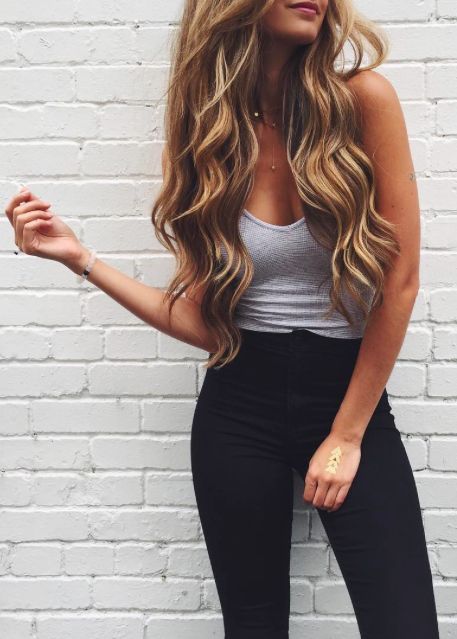 Actress Leighton looks fabulous in this simple hairstyle. To create this hairdo, blow-dry your hair with head upside down to give extra volume to your hair. Next, create lose and rolling waves on your hair by using curling a tong. Twist the tool outwards, so that the hair open up your face.
Messy fishtail: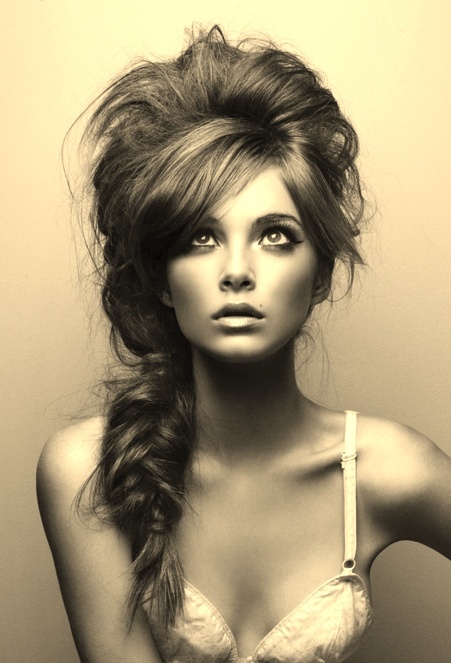 The ponytail of Stewart looks gorgeous and messy and it shows that fishtail braid need not be sleek and shiny to look amazing. This braided hairstyle is perfect for wavy or curly hair. You can recreate this hairdo by French plaiting hair till you reach the neck. Start a fishtail plate and use elastic to secure it. Pull the plait apart to make it look messy and frizzy. Let a few hairs fall around the front of your face. Use a texturizing spray to complete the look.
Retro high bun: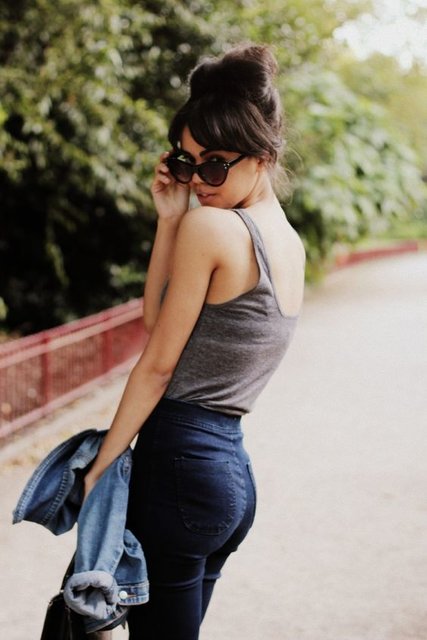 To create this hairstyle, you have to tease the hair at the crown to give it a high bun look. Brush hair lightly to give t a volumized look. Gently brush the top locks of your hair to one side and use a clip to secure them behind your ears. Add some accessories like a flower to make it a perfect Indian party hairstyle for women with long hair.
Straight and sleek: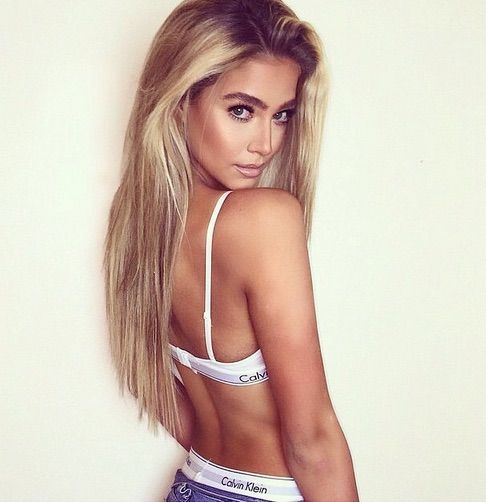 This is a sleek and straight hairstyle with flat ironed bangs. This hairdo is sophisticated and trendy, and can catch the admiration of all around you.
Sleek Ponytail:
Ariana Grande looks glamorous with her super-sleek, long ponytail. You can recreate her look by parting your hair to the side with a paddle brush and then pulling it into a perfect ponytail at the nape. Make sure that there is no volume at the crown. Tie your ponytail with elastic. Finally, apply a light hairspray to hold your hair in place.
Side-swept curls: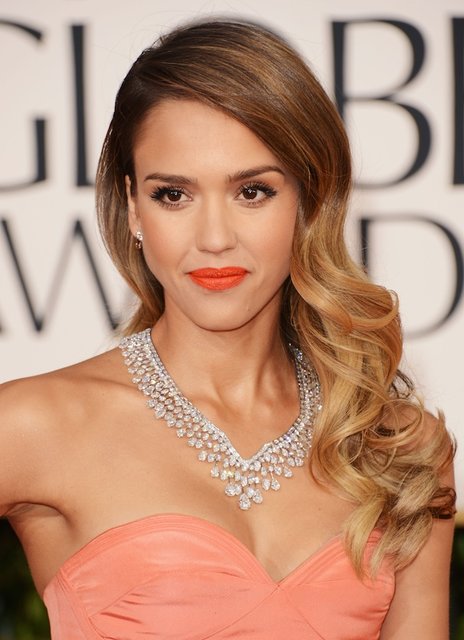 The side-swept hairstyle of Jessica Alba gives you a diva look. To recreate this hairstyle, blow-dry your hair in sections and then curl it around a large brush. Make a deep side part and then curl two-inch sections of hair away from your face, by using a curling iron. Now break up the curls with your fingers. Apply a hairspray to complete the look and to hold your hair in place.
Side-swept bangs:
Kim looked amazing with side-swept curls. This hairstyle is stylish and chic, and turns all heads towards you. To recreate this look, you have to first make a deep side part and then use a wide-barrel curling wad and add volume just around your face. Keep the curls intact to look glamorous like Kim.
Top knot:
The sleek top knot of actress Lauren is perfect for a formal occasion. Match it with a pair of statement earrings or neckpiece o make your look perfect. To create this look, spray a light hairspray on your hair while it is still damp. Blow-dry your hair and part it in the centre. Now you can smooth it into a high ponytail. After securing your ponytail, coil the ponytail into a top knot. Make sure that the knot is round in shape. Secure your knot with bobby pins and then apply a hairspray.
Wavy Chignon:
The wavy chignon of Diana Agron is easy to recreate and makes you look stunning. It is a perfect hairdo for cocktail party. First you have to blow-dry your hair with a volumizing hair gel. Now make a side part about 2 inches deep and tease the hair at the crown.  Then use a boar-bristle brush and brush your hair into a low ponytail. Secure your ponytail with elastic and then separate it into three parts. Back comb each part gently. Wrap hair in a loose bun and roll it up towards the elastic. Use pins to keep it in place. Apply a hairspray to set it.
Waterfall braid:
Waterfall braid provides you a fierce and flirty look. You can see this hairstyle on Nina Dobrev during her party visits often. Her waterfall braids with teased waves make her look stunning. To create this look, take the top section of your hair and weave a crown around your head. As you do so, drop pieces all the way to create a waterfall look.
Image credits: 1, 2, 3, 4, 5, 6, 7, 8, 9, 10, 11, 12