2 Simple Homemade Pimple Treatments for your Oily Skin
One of the most annoying and common problems for teenage boys and girls is pimples. If you're having oily skin and suffering from pimples then irritation for you will be tenfold. Don't worry today we are going to present you with two simple treatments which will help you to get rid of pimples from your oily skin easily.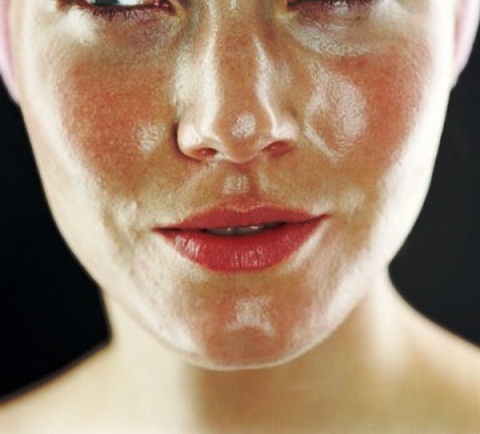 Image credits: dereklovesshopping
Besan, Lemon, Turmeric and Curd Pack for Oily skin:
This is a simple and natural tip to try on your oily face, as the ingredients required here are readily available in your kitchen. You need not move to super market or other stores to shop for required items here.
Ingredients required:
a) 2 teaspoons of Besan also called as Bengal gram or Dal flour
b) 1 teaspoon of sour Curd
c) Lemon juice
d) Turmeric powder
Procedure:
Take 2 teaspoons of besan, one teaspoon of sour curd(contains instant bacteria killing properties) and one pinch of turmeric powder( acts like antiseptic and protects from fading of your skin) into a bowl. Mix all these mixtures well until it forms a thick paste. To this mixture add 2-3 drops of lemon and stirr the entire mixture well. Apply this paste onto your face and let it dry for 20 to 30 minutes. After this take some warm water and gently apply it on the dried face pack to make it loosen and remove the dead cells from your face. Finally wash off with cold water to remove entire mixture from your face.
Try this tip thrice in a week or twice in a week depending on the nature and seriousness of your problem. If the problem is not too serious you can do it once in every 10 days.
Honey and Lemon Juice Mixture:
This is also probably one of the simple and most effective treatments for people who are suffering from pimples on their oily face.
Ingredients required:
a) 1 spoon Lemon juice
b) 1 spoon honey juice
Procedure:
Take one lemon and squeeze 1 spoonful of juice from it into a bowl. Take another spoonful of honey and add it to the bowl. Mix honey and lemon juice well until it forms a thick paste. Now take a cotton ball and apply this mixture onto your oily face completely using the cotton ball. Allow the mixture to be absorbed by your skin for 10-15 minutes (lemon juice contains citric acid which will control the secretion of oil from your skin. The acid properties present in lemon also helps in killing harmful bacteria on your skin as well) and then wash off with cold water.
This treatment helps in containing the pimples easily and gives natural glow for your face as well. Try this method thrice in a week or twice in a week depending on the nature and seriousness of your problem.