Very Short Hairstyles for Round Face Females: Cute Looks
A good hair style can completely change your personality and make you more mature or young as you wish. If you have a round face you will look young and chubby. If the hairstyle you adopt makes your features more prominent, then you will end up looking chubby and childish. One of the best ways to add personality to your features is to have short hairstyles. Short hairstyle will make you look more mature and serious; at the same time maintain the youthfulness of your face. Short hairstyles look good on all people with round face, no matter what your age is. It makes you look modern and it is also easy to manage and keep in good shape.
Cute and Short Hairstyles for Round Faces:
Close cropped hairstyle: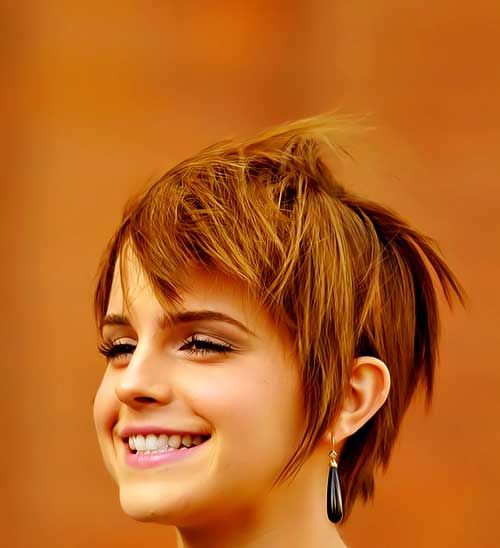 Closed cropped hairstyle is perfect for those women who want to look stylish as well as feminine. The short hairstyle adds glamour to your look. This hairstyle is very asymmetric, but helps in maintaining the neat texture of the hair. This hairstyle looks good on women with round face as it makes your face less round and chubby,  and at the same time makes your features look sharp. The longer bangs of this hairstyle is perfect for round face as it makes your face look longer than it really is. These long bangs also aids in making your face look less wide, thus creating an illusion of slimmer face. This hair cut can be regarded as one of the best for round faced women.
Modified pixie hairstyle: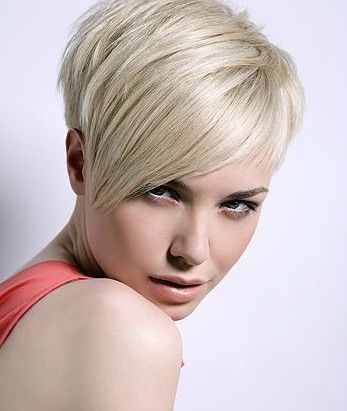 Most of the short hairstyles are such that they end at the chin area. This is one of the major problems faced by round faced girls when they choose short hair cuts, as this makes their face appear even more rounded at the bottom of the face. In modified pixie hairstyle, there are long layers cut that run across the forehead, and the sides are cropped. At the back of the head there is a stacked construction. As a result, the top of the forehead is more focused, taking away the attention from the round face. This makes your face look thinner and less round. The multiple layers of this hairstyle highlight your cheekbones and the eyes, making your face look slimmer than it really is. This hairstyle is very stylish and greatly increases your glamour.
If your hair is not very heavy, you can keep the topmost layers of your hair longer. After you wash your hair, you can style the top layer of your hair with a volumizing mousse, while the hair is still damp. This will increase the height of your hairstyle.
Short bob hairstyle for round face: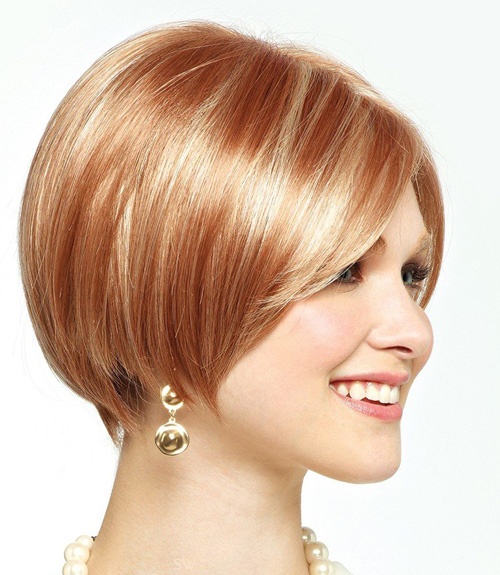 This is a classic hair style meant for girls with round face. But this does not suit them and therefore they must not try it. You must be aware of other short bob cuts and try any cut other than the classic style. The angled bob is one of the suitable hairstyles for those having round face. In this cut, the front part of the hair is cut into layers that sweep the chin, while the layers at the back are shorter than the front layers. It provides more structure to your face and makes your face look slimmer by balancing the soft lines of the round face. So, your face looks less round and chubby.
Short shag hairstyles: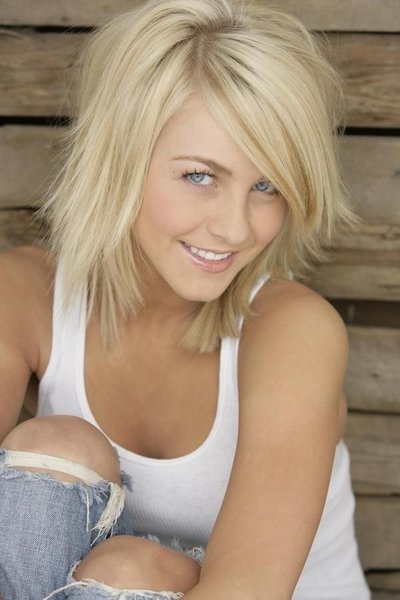 This is a modern hairstyle and not at all fussy. You can easily style it without taking any extra effort. It is apt for round face and makes you more glamorous. It goes well with thick hair as well as thin hair. So you need not worry if you have a thin hair. You can style it and look fabulous. With long bangs and more texture, this hairstyle helps you in reducing the width of the face and thus makes it look less round and chubby. The best way to style it is to cut it to a length that is between the ear and the chin. If you go for flipped out ends, your face will look all the more sharper.
Short playful ringlets: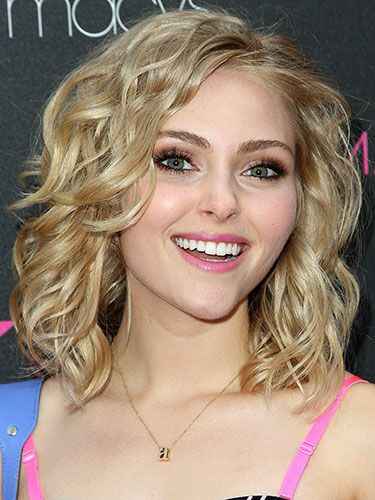 Short ringlets look extremely good on round faces. This makes your face look cute and charming and also add an element of naughtiness to the face.
Short haircuts for older women: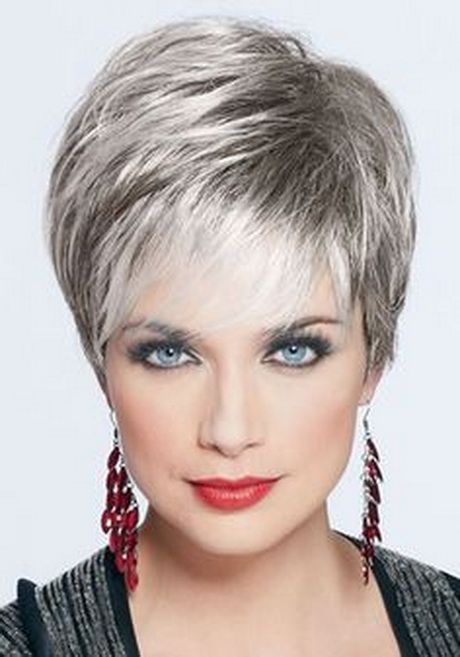 Older women who have round face also look great in short hairstyle. They can go for short hairstyle with elongated locks at the crown and at the nape. On the sides they can keep the hair short. This type of hairstyle gives and elegant look to them and makes them very modern and smart.
Short hairstyles for round faces enhance the youthfulness of the face and at the same time add glamour and a star quality to the face. When you choose a hairstyle for your round face, make sure that the style is correct for you. If you choose a wrong hairstyle, it may make you look more chubbier, thus making a total mess of the hairstyle. One thing to remember when you choose a short hairstyle for round face is that you must not have too much of hair near the cheek and chin area as this will add more width to  your face.
Many of you may think that if you have a round face, you will look great with long hair. But this is proven to be wrong by many celebrities. Try a short hairstyle for your round face and see how it enhances your personality and at the same time makes to your face young looking and glamorous.
Do try some of these haircuts if you have a round face and improve your looks. You will be happy to get admiring looks from people around you.
Image credits: Pinterest 1, 2, 3, 4, 5, 6