Drag Queen Makeup: Complete Tips and Tutorial for Beginners
Drag queens and performers constitute a community which is very vibrant and non-judgemental. Drag queens around the globe have a platform of their own. They have earned great recognition for their performance as well as appearance. Manila Luzon, raja, Latrice Royale and now Conchita (with her beard), are beauty queens who look awesome in their own way. They can even put naturally born females to shame with their looks and money. If you would like to learn how the drag queen applies makeup and dresses up, read on and you will know.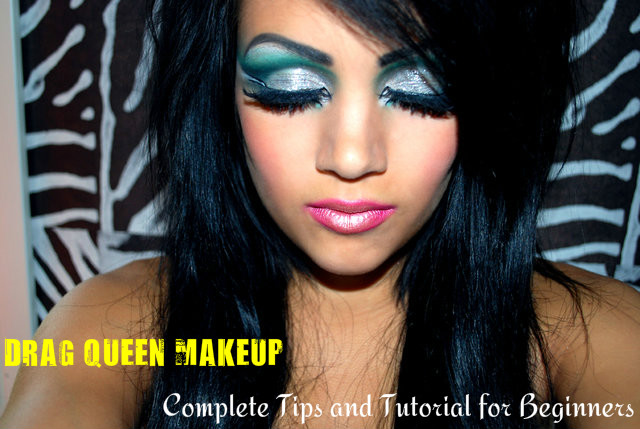 How to do Drag Queen Makeup Right?
It is essential to maintain a skin regime. This helps in keeping the face looking smooth and healthy. Applying the makeup directly on the skin that is dull and dry will not give the desired look. It is not the right way to do drag queen makeup.
Using false eyelashes is always included in drag queen makeup. This helps in giving a feminine touch to the face. When you apply the false eyelashes to the natural lashes, make sure that you set the glue for at least 15 to 20 minutes before you place them on your natural lashes. Once you have placed them, use liquid eyeliner of a reputed brand to secure the lashes and to seal them properly in place.
Contouring is a must in drag queen makeup. This helps in creating an illusion of a slim look to the face. With the help of contouring, you can accentuate your cheekbones and jaw line. This brings a sexy definition to your whole personality.
Choose the right concealer for your face. It should be able to cover all blemishes, marks, spots, lines, wrinkles and the work. To cover your dark circles, you can choose orange concealer. Use yellow concealer to hide yellow and white heads or spots on the skin. Green concealer is best for concealing red marks on the skin.
Your brow bones also require some shine and shimmer. The best thing to do is to use a shimmer powder or a light cocealer.
Instead of using glitter, you can use shimmer powder. This powder is also useful for setting the lip gloss, for contouring and to create accentuated highlighting.
Blending is very important9n this makeup. If blending is not done in the right way, it can make you look like a mess. Use the right mekaup tools and the right techniques to get the perfect look.
Make sure that you pout your lips. For getting the pout, you have to apply lipstick on the centre of your lips and then blend it outwards. Then you can apply a shade of your favourite lip gloss and your lip makeup is reedy.
Dab some translucent powder to set the look.
for the eye makeup, you can use mascara of a reputed brand to get thick lashes if you are against using false eyelashes.
Drag Queen Makeup Tutorial:
You need the following to be a pro at the drag queen makeup saga.
Good Eyeliner of reputed brand
Branded cosmetic glue stick
Branded moisturizer
Branded lipstick
Branded foundation
Bigger Wigs
Branded Mascara
False eyelashes
Glitter
Makeup brushes of a well known brand
Branded concealer
Branded blush palette
Branded translucent powder
Branded range of eye shadow
Tweezers
Makeup Procedure:
Get perfect set of eyebrows by trimming and tweezing your eyebrows.
Now apply spirit gum to your eyebrows with the help of Q-Tip.
Hide all the spots, blemishes, dark circles and flaws on your face by using the concealer.
Apply a translucent powder on your face. This will give a smoothening effect to your face.
Put the foundation on your face, neck and the forehead in dots. Then you can use a brush to even it out on your face.
Seal the look by applying a little translucent powder over the foundation.
Next you have to take a dark Kajal pencil and create an arch above each of your eyebrows.
Now take lightest eyeshadow you can get and colour below the arch as well as above the brow.
For getting an intense look on the lids, create cat eyes with the help of eyeliner.
Now use metallic shades to cover the remaining portion under the natural brow.
Line your lower eyelid using a white pencil.
Now use a Kajal pencil to create a black line below the white line.
Now you have to glue the lashes to the lash, one at a time, and then place them on each lid.
Once you have placed the lashes, draw another line right on top of the false lashes with the Kajal pencil.
Use contouring near the cheekbones and on the jaw. This helps in making the jaw line defined and sexy.
Line your lips using a lip liner. Make sure that the colour of the lip liner matches the colour of the lipstick.
For getting a sexy effect, you can add a bright eyeshadow in the middle of your lip before you apply the lipstick.
To get the pouty effect, make sure that you use a bright red lipstick.
With this you are ready with your drag queen makeup!
Using the right liner and the blush is very important in this makeup. Now that you know how to do drag queen makeup, try it and look stunning.